Thank you for taking the time to read our first blog. It will cover a few topics including:
A brief overview of our company and my beginnings.
What we hope to achieve by blogging: commitment to education of the homeowner.
Who is Amodeo Contracting Inc?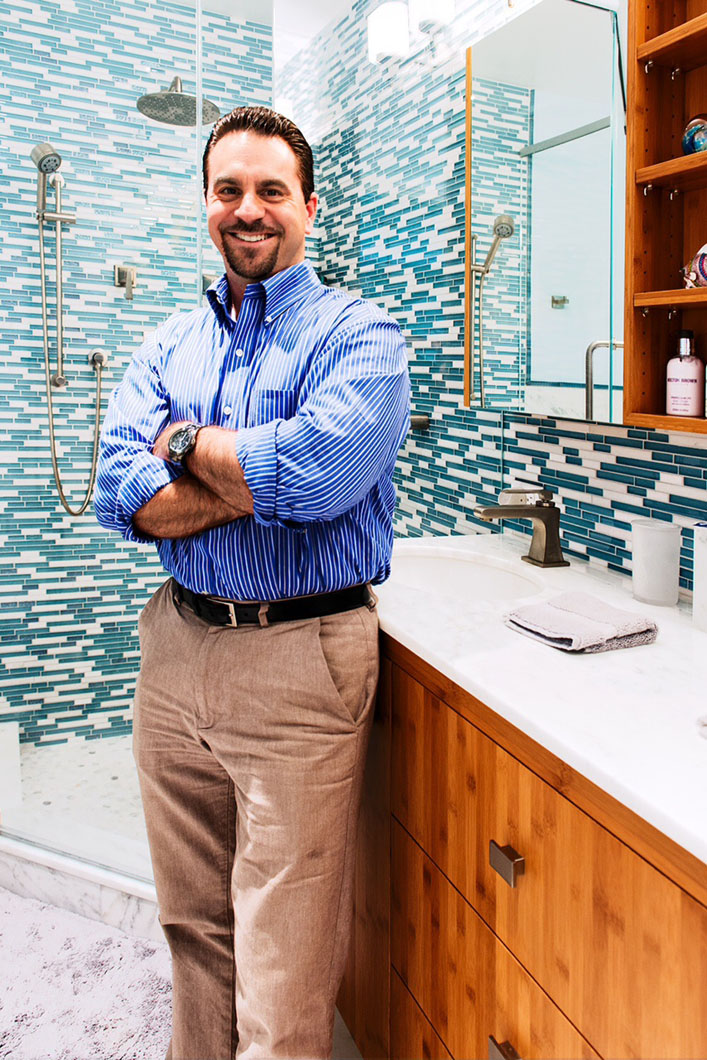 We are a Design-Build Construction firm based in Tarrytown, NY. You may ask "What is design-build?" We'll dig into that on a later post, but for now, Design-Build is a process in which the client engages the contractor/builder at the early stages or very beginning of a project. The design-build company builds a team of professionals including an architect, designer, engineer, and other pertinent professionals in order to plan a client's project down to the last screw. The benefit to the client is exponential. More to come on that… promise!
I started Amodeo Contracting, Inc. In 1999 at age of 22. Since then, my business has grown exponentially over the years. Starting with decks, trim, and miscellaneous smaller projects, we are now a company taking on high-end residential construction projects including new custom homes and renovations, servicing Tarrytown, NY, Connecticut, and New York City and beyond.
For the first 12 years or so, I worked hands on, performing the work with my carpenters and laborers. About 10 years ago, I took off the tool belt in order to work on my business rather than work in my business. And what a journey it has been! I hired a construction business coach in 2011 and things changed quickly. Stepping away from the physical work and focusing on business, sales and servicing the clients was a welcomed challenge that I embraced with open arms. With that said, my hands on experience has taught me a level of construction knowledge that I would never have achieved without rolling up my sleeves and diving in.
These days I find myself in the office and in the field, either frequently inspecting the work, meeting my site supers, or meeting with clients, architects, designers and other professionals. I feel blessed to love what I do, and still, after 22 years, have that sense of excitement for a prospective new project or moving a client into their new space. I fully expect the journey will continue and change as Amodeo Contracting Inc grows and takes on new endeavors.
Why do some businesses thrive when others in the same industry suffer? Drive. Passion. When you have a passion and a drive that can never be taught, you're bound for great things. I have a love for everything construction. Most importantly, I have a sincere desire to bring our client's vision to life and build a space where family memories are made. Being part of that process with our clients and being trusted to execute that process makes me smile from ear to ear.
What do I hope to achieve by starting a Blog?
Through the years, I have been involved in some amazing projects. My journey has taken me down many roads. Some of those roads have been bumpy and hard to navigate. Some have been amazing runways flying me to new heights. But every road has been a necessary one to take. Without running into those bumps in the road I would never be where I am today.
Blogging is a way for me to share my knowledge with the world of everything construction. Educating clients on topics such as contracts, the pitfalls of renovating, how to choose a contractor, industry trends, material selection, and budgeting are only some of the things I'll talk about. I stand committed to continuing and furthering my education of the industry. With the help of a construction business coach and a marketing coach, I learned how to evolve and adapt my business to the ever-changing construction landscape. As materials change, so should our methods and beliefs.
My information sharing in the upcoming blogs is aimed to help clients in an industry that has been plagued with a tarnished reputation. The more clients know, the more they will raise their standards of what is to be expected from a contractor, no matter their budget. So I invite you to read the blog. If one should really hit home and you seek additional info, please feel free to reach out to me. I'd be happy to take the time and help you through whatever you need.
Again, I sincerely thank you for your interest and look forward to sharing my love for construction with you!
For more information contact us at Amodeo Contracting.